We all know we have to find ways to reduce our reliance on plastic and look for environmentally friendly alternatives. So, it makes sense that shampoo bars were the big hit of 2020 and the love for these sustainable, plastic-free products shows no signs of fading.
But we know some of you are still nervous about making the change from your favourite shampoo and conditioner to a solid bar. The most common question we get asked on our helpdesk is about using and storing the bars, and we get it. It's a very strange feeling to start rubbing what looks like a bar of soap on your head, especially those of us with dry or damaged hair.
So, we've asked our in-house hairdresser, Kerry, to answer some of your frequent questions:
How do I use the bar?
Well, it's super easy to use. Just wet your hair as usual, and then gently glide the wet bar down the length of your hair, starting from the crown and working your way to the ends. Don't worry if it doesn't produce a massive amount of lather as traditional shampoos do. Our 2-in-1 Shampoo & Conditioner bars use a naturally derived and powerful base with coconut, cocoa butter and meadowfoam seed oil, which gently cleanses your hair and hydrates your scalp with a light foaming action.
Although it's tempting to handle the bar the way you would soap, by rubbing it around in your hands to produce a lather, it's more efficient to simply run it along your strands. We want you to get the maximum number of washes from each bar, and this will help prolong its life.
Once you have a light lather, you can put the bar on its storage tray and gently massage your scalp for maximum cleansing.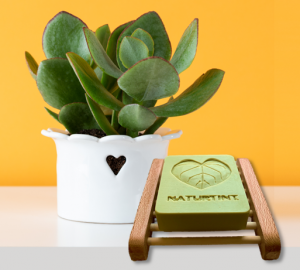 How do I store the bar?
The trick to a successful switch from traditional plastic-bottles shampoo is getting the proper storage in your bathroom so that the bars can air dry. This helps to prevent them from going soft and mushy.
We recommend keeping in on a soap dish – preferably wood or bamboo, but don't just leave it on the side of your shower as you will end up with soapy suds residue (easily removed, but who wants more reasons to have to clean the shower!)
Will I still need a conditioner after using a bar?
That depends on what bar you use, so the trick here is to make sure you pick one with natural conditioning properties. Our range of 2-in-1 Shampoo & Conditioner bars contain specific natural oils to nourish and protect your hair, meaning you won't need to apply conditioner afterwards.
Will swapping to shampoo bars really make that much difference to the environment?
Well, the simple answer is yes. Each bar can last as long as three plastic bottles of shampoo – not to mention a similar number of conditioner bottles. It can make a difference to your wallet, too – our bars tend to last up to 75 washes, which works out about 17p a time.
I have coloured hair – won't a shampoo bar strip the colour quicker?
Not at all, but make sure you look for a shampoo bar that is specifically formulated to care for colour hair. Naturtint's 2-in-1 Colour Protecting Radiance Shampoo & Conditioner Bar contains 99% natural origin ingredients that hydrate, condition and rejuvenate coloured hair.
This Colour Protecting Bar deeply moisturises the hair and uses Crambe Abissynica oil to promote shiny, strong and youthful-looking hair, with fewer split ends and, as you would expect from Naturtint, it's approved Natural Cosmetic by ECOCERT, free from SLS, parabens, PEGs and silicones.
Hope that helps! We'd love to hear any more tips you have to help people make the change to a more eco-conscious way of living!